Christian Religious articles and gift store online, Statues, Rosaries - Kozhikode
Monday, 23 November 2015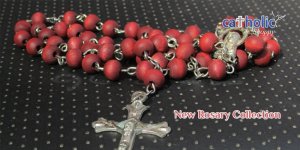 Contacts

mediaseo

9061020777
Item description
Catholic Shoppy is an initiative of Catholic Innovative Mission - Catholic Store, Religious Store, Catholic Bookstore.
Our mission is to guarantee the highest quality religious products at affordable prices delivered when you want it - all across the world. We guarantee our customers the highest quality - yet affordable - products because we partner with the best vendors and publishers in the industry
Catholic shoppy is aiming to spread Christian spirituality around the world.
Catholic shoppy include a wide selection of Catholic statues, Bible, rosaries, gift packs and more. In this Christmas, send a cake as surprise gift to your loved ones .We offer a variety of homemade plum cakes for this Christmas Eve. And also don't miss out your favorite Santa suit in our Christmas sale. Amazing establishment is waiting for you. Soon rush through catholic shoppy and order things and spared spirituality among your loved one. "Trust us! Shop with joy love and faith"
catholic store, catholic articles, christian articles, christian store, religious store, religious book store.